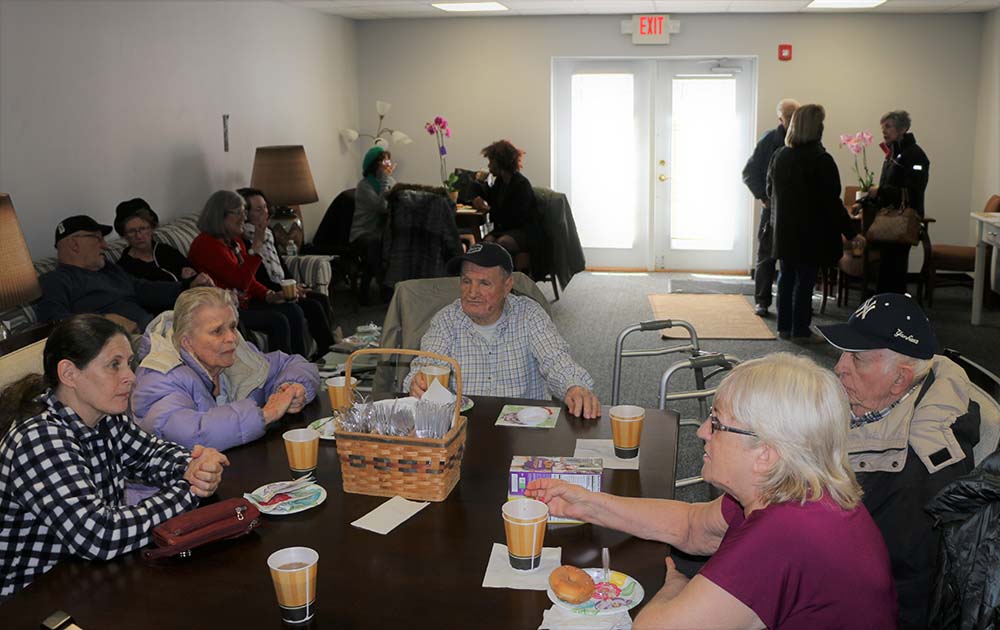 On March 23, the Village of Islandia welcomed senior residents to the grand opening of the Islandia Senior Center, located at Islandia Village Commons. Allan M. Dorman, Mayor, Village of Islandia, gave a tour of the facility.
The center gives Islandia's seniors the opportunity to socialize, watch movies, play board games and enjoy each other's company.
The new facility is located at the former site of the Col. Francis S. Midura Veterans of Foreign Wars Post #12144, which since has been relocated to 1218 Old Nichols Road in Islandia.
The Islandia Senior Center will be open Monday to Friday from 10 a.m. to 2 p.m. and Tuesday and Thursday from 7 p.m. to 9 p.m.
---
Photo Gallery