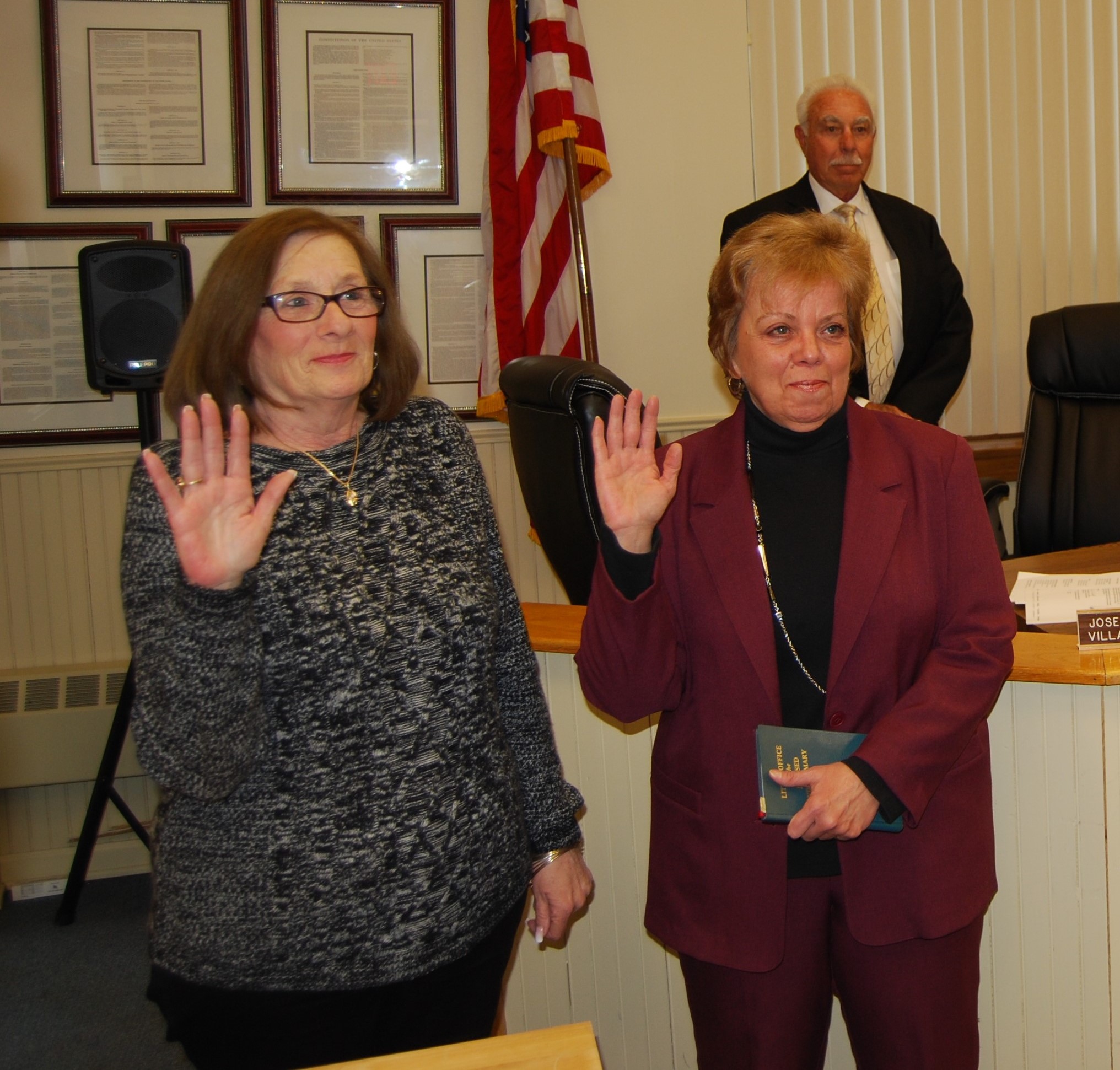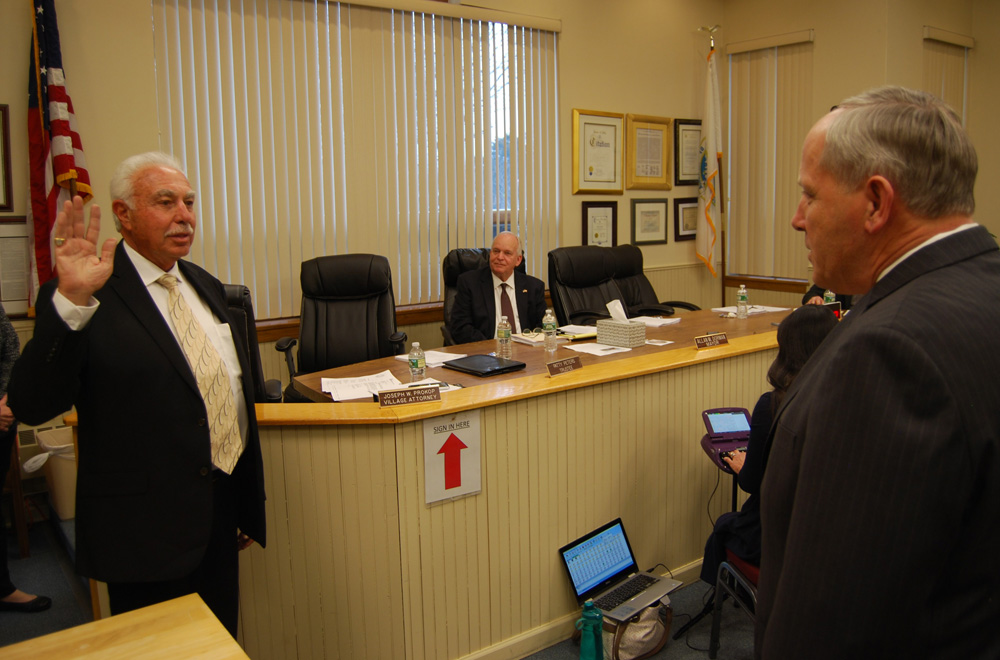 Islandia Village Trustees Patty Peters and Barbara Lacey and Village Justice Alan Wolinsky were sworn in for another term during a special ceremony on April 2 at Village Hall.
Ms. Peters has been a Village Trustee since 2007. In 2010, Ms. Lacey was appointed to the Village Trustee post that was vacated by Suellen Leonardo. She was later elected to a full term in 2011 and again in 2015. Justice Wolinsky has served with the village for the past 30 years.
The terms for Village Trustee and Village Justice are four years each.