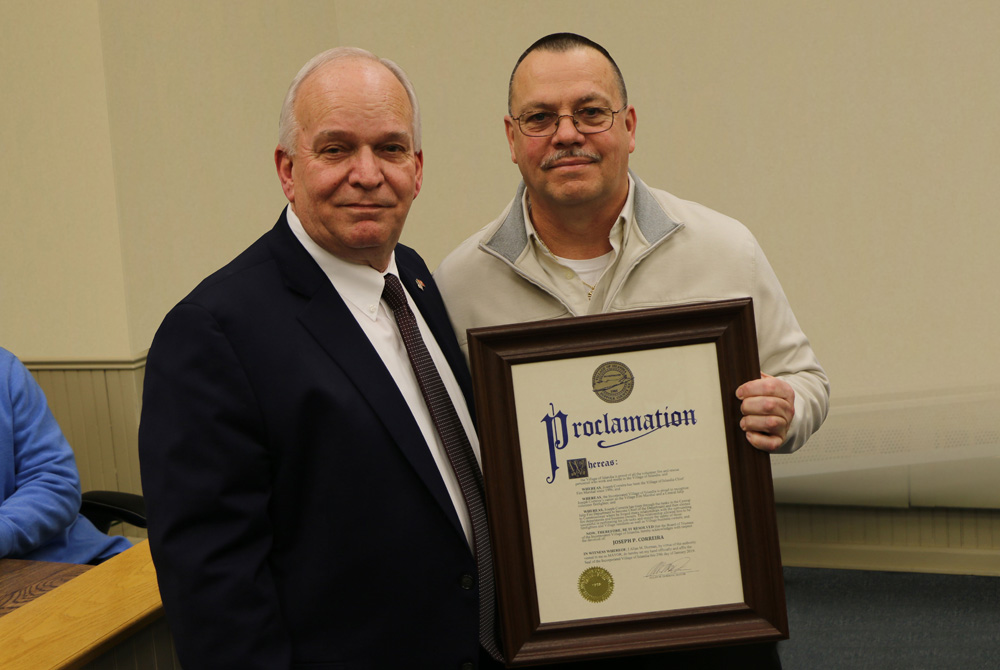 At a special ceremony at Village Hall on January 29, the Village of Islandia honored Joe Correira, who is retiring as Village Fire Marshal after approximately 25 years of service.
Mr. Correira became Village Fire Marshal in 1995. He was responsible for inspecting all types of buildings to ensure compliance with established fire safety standards and making recommendations for building evacuation procedures. In addition, he assisted the Central Islip, Hauppauge and Lakeland Fire Departments at fire scenes and hazardous materials incidents.
Alan M. Dorman, Mayor, Village of Islandia, presented Mr. Correira with a proclamation acknowledging his service with the village. Mike Zaleski, Deputy Mayor and Public Safety Director, Village of Islandia, presented him with going-away gifts on behalf of the village board.
---
1st Responder Broadcast Network reported on the Village of Islandia honoring Joe Correira, who is retiring as Village Fire Marshal after approximately 25 years of service. Read Article