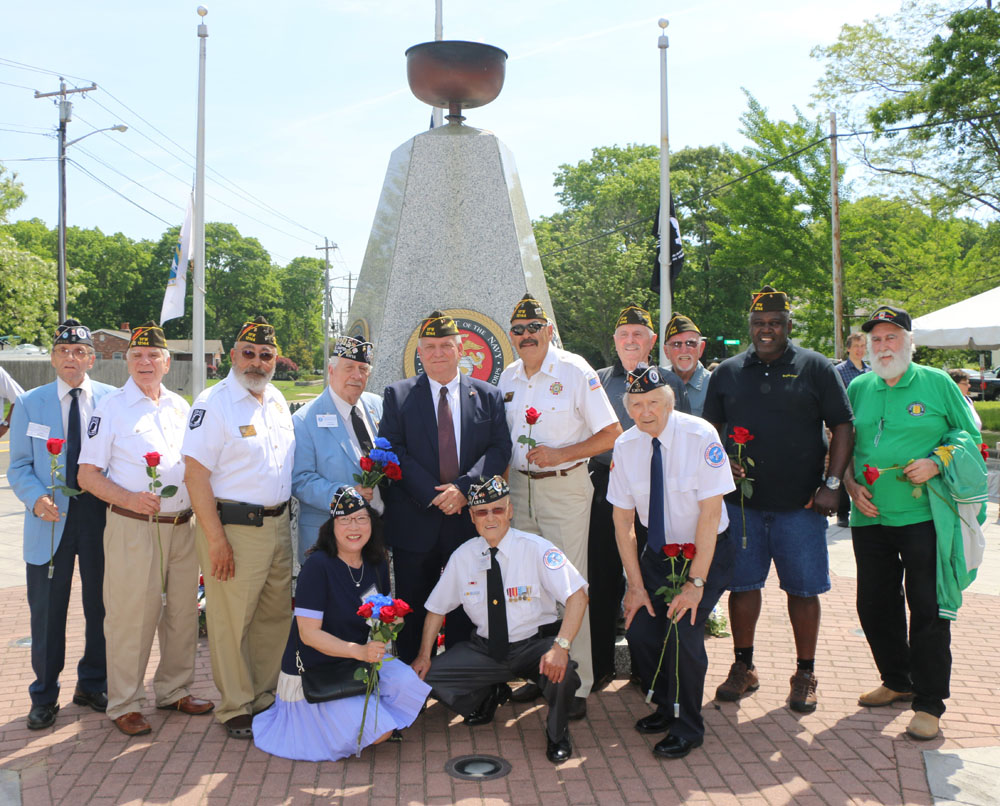 On May 26, Mayor Allan M. Dorman, Village of Islandia, joined local war veterans and elected officials in its annual Memorial Day ceremony, in which those in attendance remembered all who died while in service to this country.
Tom Brauner, Chaplain, Col. Francis S. Midura Veterans of Foreign Wars Post #12144, delivered the invocation. Afterwards, Mayor Dorman, a former U.S. Marine and a Vietnam War veteran, acknowledged the veterans' groups in attendance and asked to remember village residents who served and have since passed away. The ceremony concluded with local elected officials joining veterans and village officials in placing ceremonial wreaths on the memorial.
Chaplain Brauner thanked Mayor Dorman for his assistance in establishing the VFW post in Islandia and noted that the mayor was the post's first-ever president. Mayor Dorman also announced that the VFW post will soon relocate from Islandia Village Commons to a former residence located across the street from the memorial.
---
Watch Video
---
Photo Gallery