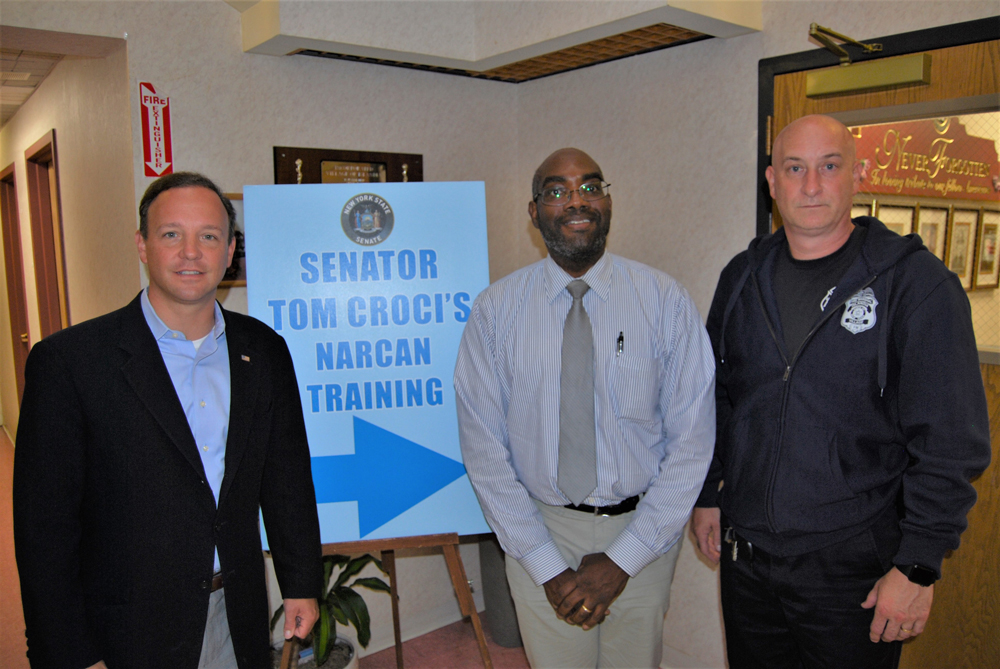 On September 6, the Office of New York State Senator Tom Croci presented Narcan Training at Islandia Village Hall. The guest speakers were Robert Delagi, Director, EMS and Public Health Emergency Preparedness, Suffolk County Department of Health Services, and Gregson H. Pigott, Director, Office of Minority Health, Suffolk County Department of Health Services.
Mr. Delagi discussed the increase in drug use and overdoses in Suffolk County, especially with opioids. However, he has seen more lives being saved as a result of Narcan. He also explained how to tell if someone has overdosed and demonstrated how to dispense Narcan to that person. Mr. Pigott described the various medications used to treat addicts and its effectiveness against certain types of opioids.
Approximately 30 people attended the training session. Those in attendance received a free Narcan overdose prevention bag.