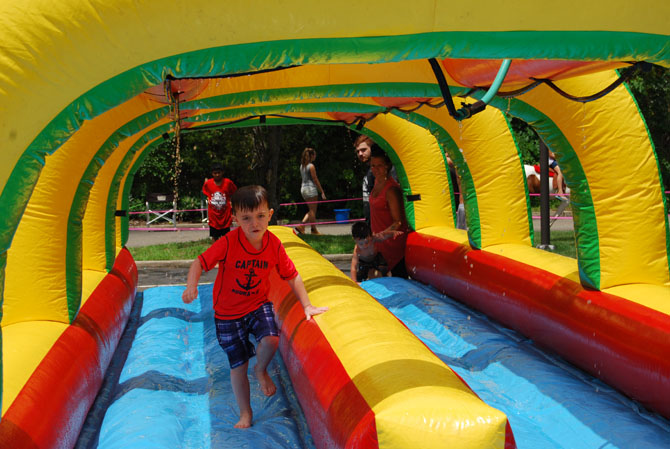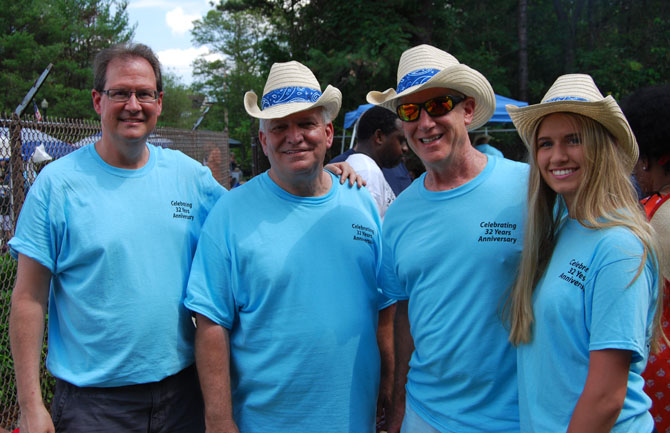 More Than 50 Volunteers on Hand to Help Keep the Fun Going
On July 15, seven hundred seventy-two Islandia Village residents came out to the twelfth Annual Bar-B-Que. This year's theme was "The Wild Wild West" as children in attendance received a free T-shirt to commemorate the event and a cowboy hat.
More than 50 volunteers — comprised of Village volunteers, local Boy Scouts and employees of Jake's 58 — helped out at the event. Some of them served residents hamburgers, hot dogs, corn, salad, ice cream, soda and water, while others operating the carnival games at the event gave the children a chance to win some prizes.
Children enjoyed the day with a water slide, hayrides, games, races, pony rides, a petting zoo, face painting, piñatas, train rides, a limbo contest and a dunk tank. Musicians and a local DJ provided the music to keep the party going.
In addition, Mayor Allan M. Dorman hosted a blueberry pie eating contest with the winners each getting a blueberry pie. The Bar-B-Que also featured raffles, in which two lucky children each won a bicycle, courtesy of Bolla Market.
---
Photo Gallery