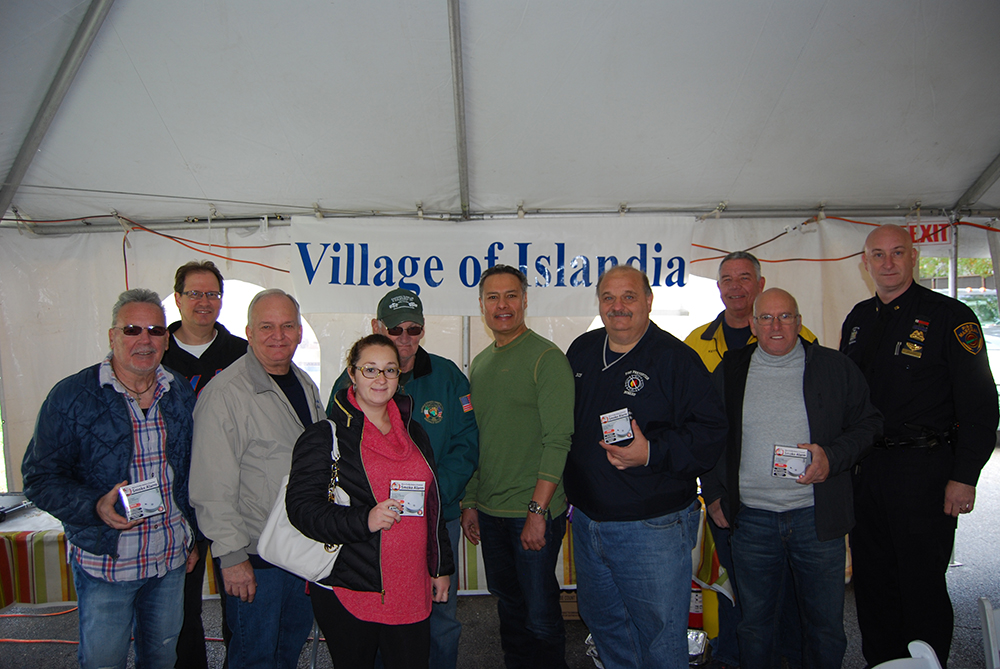 In conjunction with National Fire Prevention Month, the Village of Islandia distributed free smoke detectors to the first 100 families during its Pancake Breakfast with the Mayor on October 29. The smoke detector giveaway kept in line with this year's theme, "Don't Wait — Check the Date! Replace Smoke Alarms Every 10 Years."
Michael Zaleski, Fire Marshal, Village of Islandia, and members of the Central Islip Fire Department were on hand to answer questions regarding home safety and fire prevention. Robert Sutton, Fire Prevention Officer, Central Islip Fire Department — who has organized and facilitated numerous fire safety programs for the residents — hosted demonstrations in the department's "Safety Trailer," showing residents how to stay safe in the event of a house fire and distributed literature and other items regarding fire prevention.
National Fire Prevention Month helps raise awareness on fire safety, provides information on how people can prevent fires from happening, and how to stay safe in the event of a fire. According to the National Fire Protection Association, a fire occurs every 24 seconds nationwide. Due in part to the use of portable heating devices, the colder months tend to be a time of increased home fires, making October the ideal month to communicate fire safety.
During the Pancake Breakfast, Mayor Allan M. Dorman and Village volunteers served pancakes to the residents in attendance. There were also donuts and other breakfast items provided by Dunkin' Donuts of Islandia.
---
Watch Video