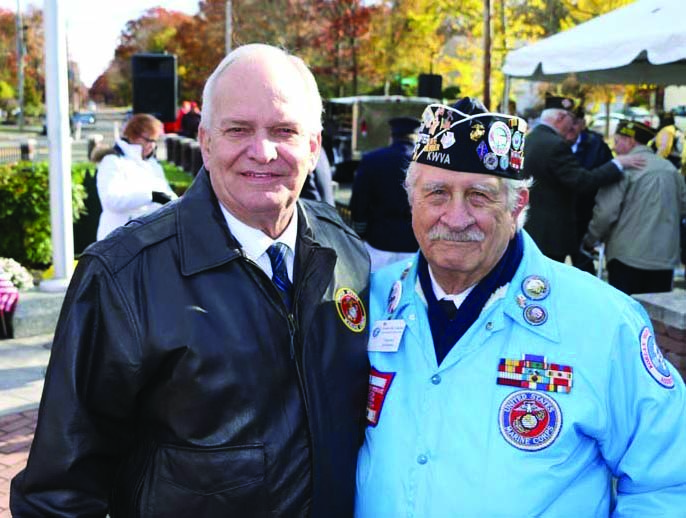 On January 14, Sal Scarlato celebrated his 90th birthday. He is the president of the Central Long Island Chapter of the Korean War Veterans Association and has always attended the Memorial Day and Veterans Day ceremonies at the Islandia Memorial Triangle.
According to the Korean War Legacy Foundation, Sal was born in Brooklyn on January 14, 1933. He served in the Naval Reserve from 1949 to 1951 and enlisted in the U.S. Marine Corps. He served in the Marines from 1951 to 1953. In 1952, he was sent to Korea and was stationed on the front lines near Panmunjoem. Among the battles and campaigns he fought in were Kimpo Peninsula, Bunker Hill, Siberia, Vegas City and The Hook.
He was awarded the Purple Heart for injuries he sustained during a grenade blast. In addition, he received the Naval Reserve Medal, the National Defense Medal, the Korean Defense Medal and the UN Medal.