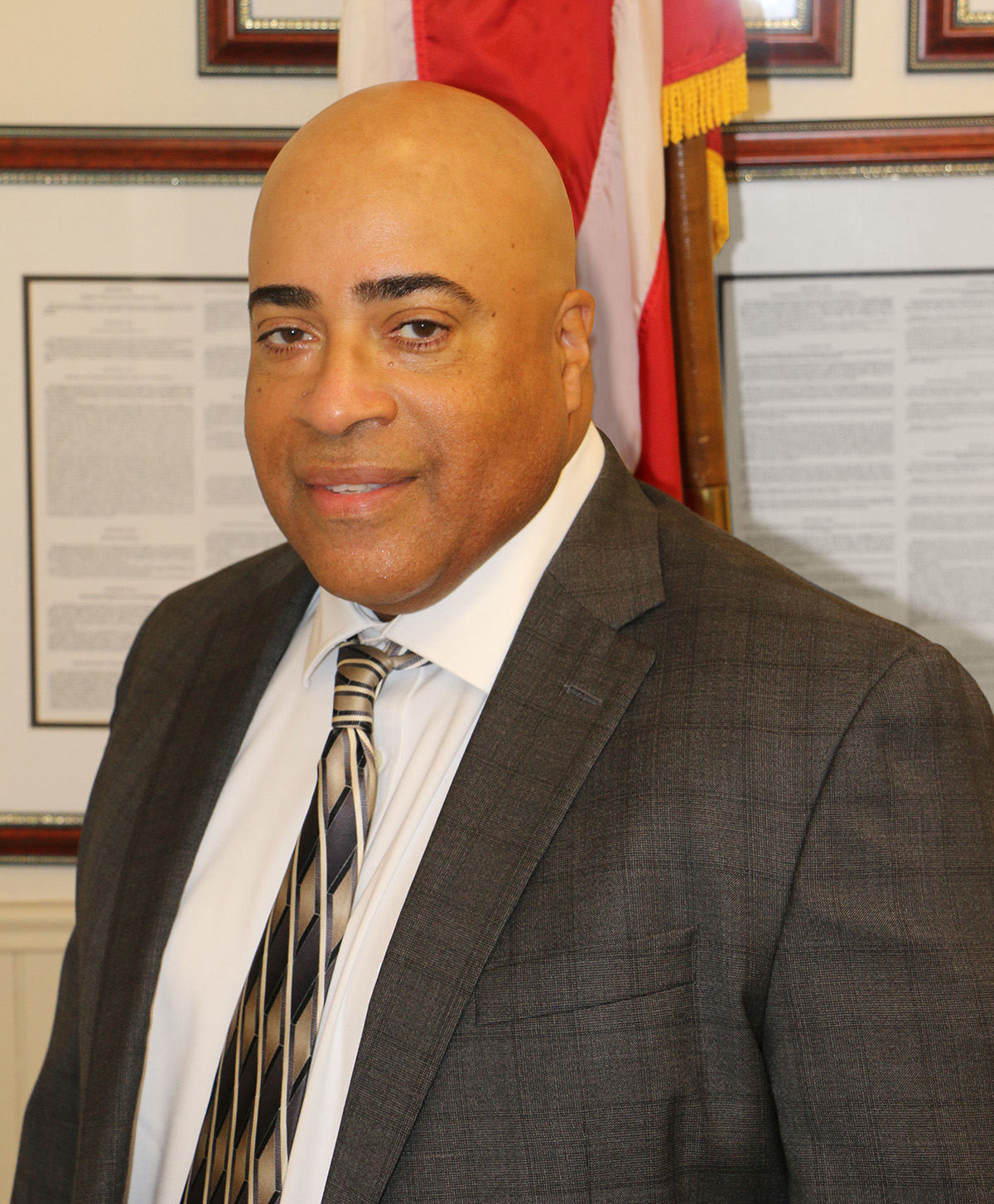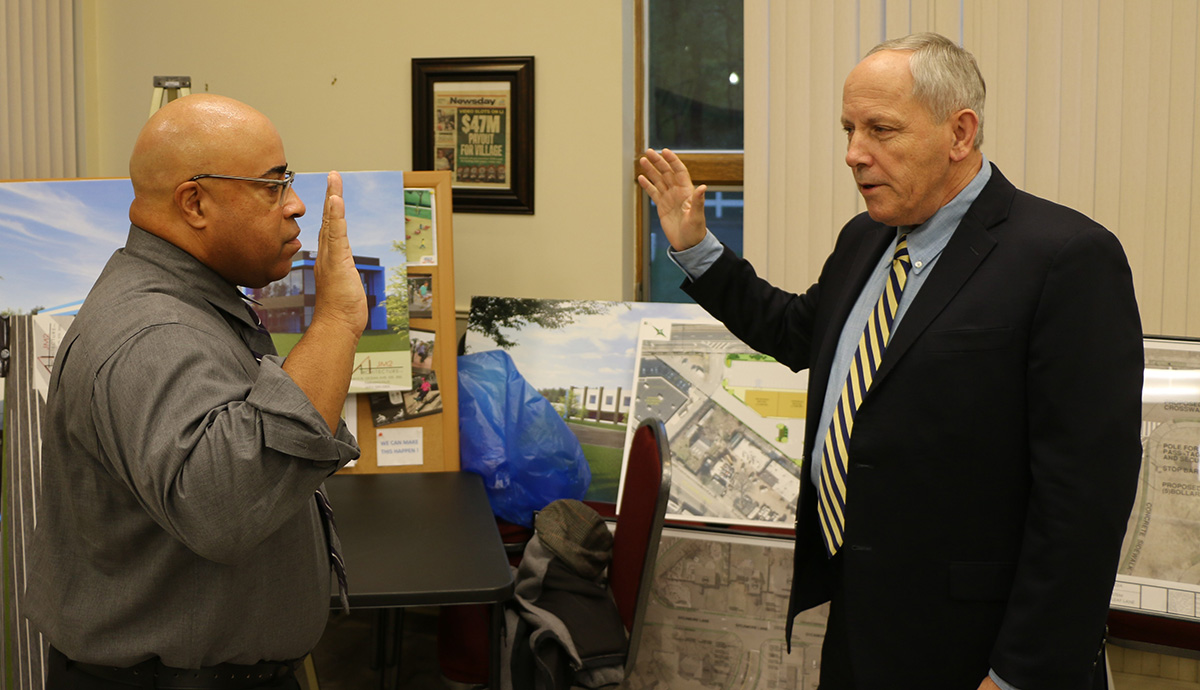 Victor Montanez III was sworn in as the new trustee during the village's October 4 board meeting. He replaces Barbara Lacey, who is relocating elsewhere.
A 49-year village resident, Mr. Montanez has been employed as an information technology (IT) specialist at the State University of New York at Stony Brook for the past 17 years. He also owns his own IT firm, Gemini Total Solutions, based in Islandia. Prior to this, he was a business manager and director for Phibro Animal Health in Fort Lee, New Jersey. His duties included serving as an assistant to the company's chief information officer and handling domestic and international business matters.
Mr. Montanez is a graduate of Suffolk County Community College in Selden, New York, where he earned his Associate of Arts and Science degree in Business. He is currently enrolled at SUNY-Stony Brook as a Business major.
His father, Victor Montanez, Jr., is a member of the Col. Francis S. Midura Veterans of Foreign Wars Post #12144. In September, the younger Victor Montanez served as a guardian for his father during the Honor Flight, in which war veterans are escorted during visits to the Lincoln Memorial, the Vietnam Veterans Memorial and Arlington National Cemetery.
Mr. Montanez is married and has two daughters.