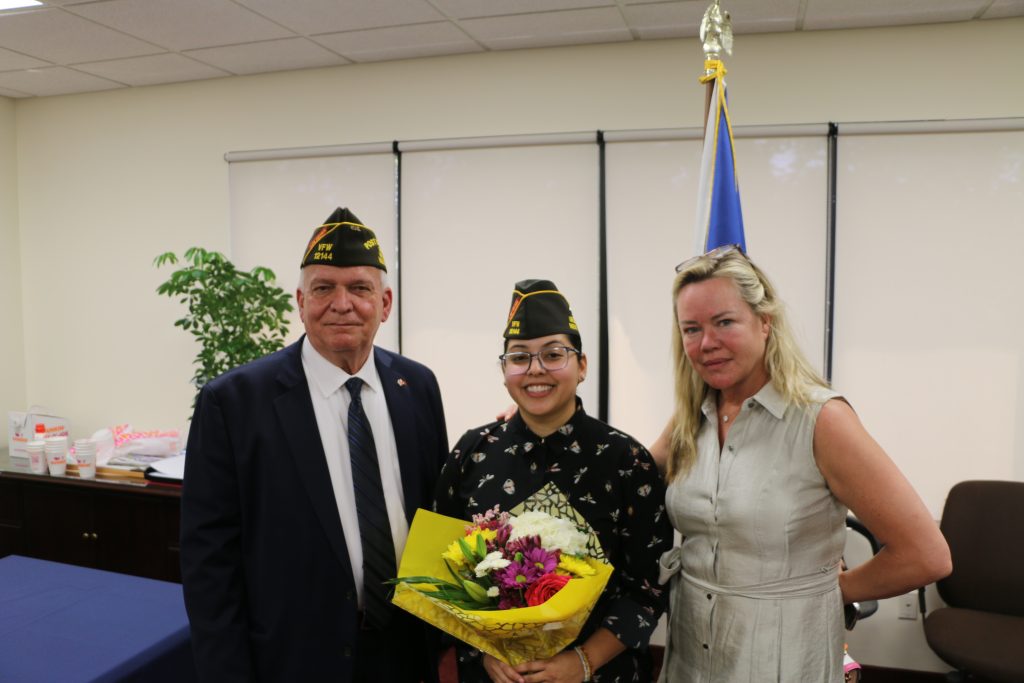 On June 10, Joanne Guerra, a member of the Col. Francis S. Midura Veterans of Foreign Wars Post #12144, was recognized by Suffolk County Legislator Trish Bergin for her service to this country as part of Women Veterans Appreciation Day.
This special day was established in 2020 by the Suffolk County Legislature as a way to honor Suffolk's female war veterans and provide a lifeline to them who may be in need of services. Ms. Guerra was joined by Allan M. Dorman, Mayor, Village of Islandia, members of VFW Post #12144 and her friends and family for a special ceremony inside Legislator Bergin's office.
Ms. Guerra is a Supervising Inspector for the Fire Department of New York (FDNY). She conducts site safety inspections for the Public Buildings Division focusing on schools and daycare centers.
For eight years, Ms. Guerra served in the U.S. Army. She was deployed in 2009 and 2012 in support of Operation Enduring Freedom as a Human Intelligence Collector. During her time with the Army, she mentored and led soldiers as a Non-Commissioned Officer, participated in over 300 combat patrols and conducted more than 900 interrogations of detainees at a strategic-level detention facility.