When:
December 5, 2020 @ 4:00 pm
2020-12-05T16:00:00-05:00
2020-12-05T16:15:00-05:00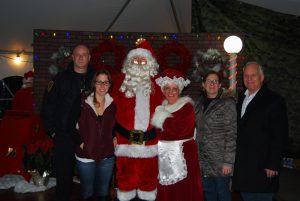 The Village of Islandia will kick off the holiday season with its annual Christmas tree lighting ceremony. "Joe the Singing Bus Driver" will kick off the ceremony as he sings and plays holiday favorites. Mayor Allan M. Dorman and members of the Village Board will join together in the lighting of the Christmas tree. Santa Claus will then arrive on a fire truck, giving out presents for the good little boys and girls of Islandia Village.
4:00 p.m. — Joe the Singing Bus Driver performs
5:00 p.m. — Tree lighting, followed by the arrival of Santa Claus