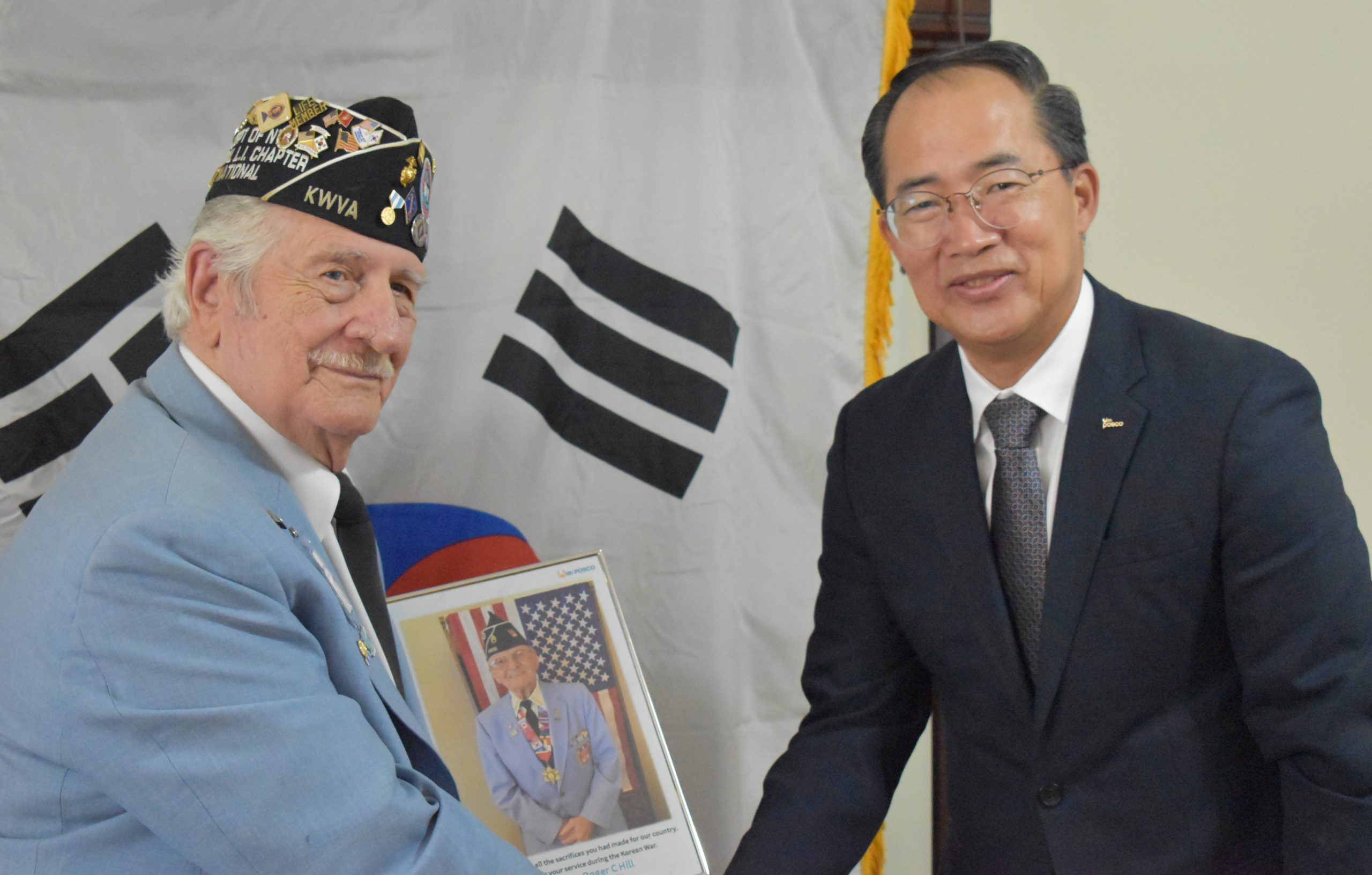 On October 1, representatives from POSCO, a South Korean steel manufacturer, recognized Sal Scarlato, President, Korean War Veterans Association, Department of New York, at a special ceremony at the Col. Francis S. Midura Veterans of Foreign Wars Post #12144 in Islandia. Mr. Scarlato was one of 100 Korean War veterans in the United States who were recognized by the company this year for their contributions to the South Korea's economy and infrastructure.
Mr. Scarlato was presented with his portrait encased in a personalized stainless steel photo frame. The frame symbolizes POSCO's "sincere gratitude and respect for Korean War veterans that will never rust," the company said. Over the years, the company has developed deep ties with the local Korean War Veterans Association.
Founded in 1968, POSCO (Pohang Iron & Steel Co, Ltd) is the world's leading steel-making company with steelworks in Pohang and Gwangyang, South Korea. The company also operates in 52 countries and employs over 29,000 people worldwide.