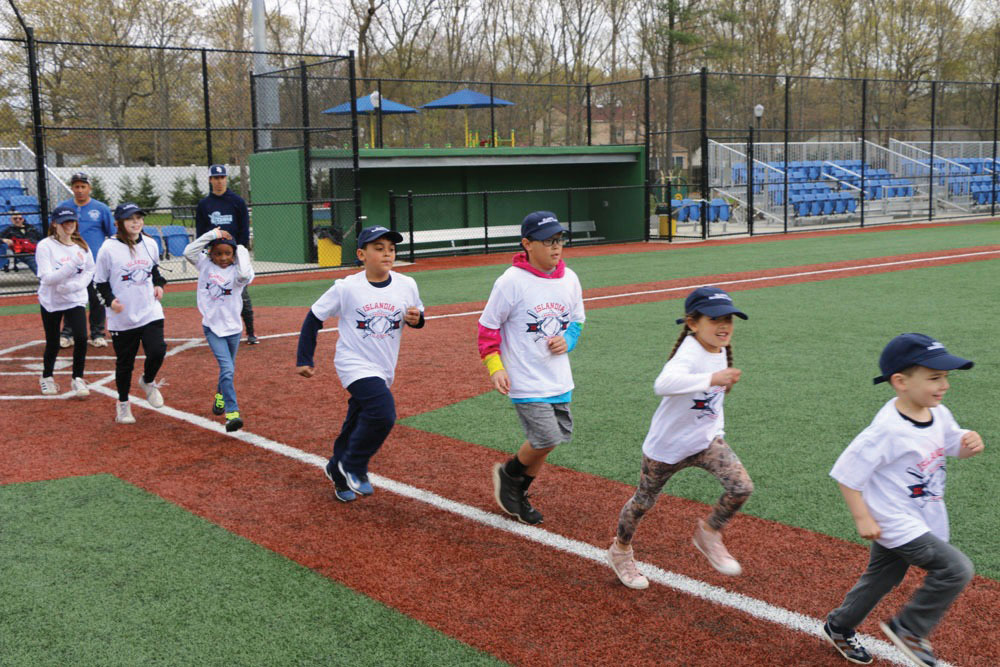 With the weather getting warmer, the First Responders Recreational Ball Field is expected to see more village residents using the park. The park features a variety of amenities, including a state-of-the-art ball field, a children's playground, a fitness path and a gazebo.
The ball field has bleachers which can hold several hundred spectators, concession stands and restrooms. Since it first opened in 2018, the ball field has hosted baseball and softball clinics, as well as youth and adult baseball and softball contests. Residents can use the field for themselves when it is not in use (proof of village residency is required).
The village recently purchased a pitching machine to help ballplayers improve their hitting skills and intends to install a batting cage and bullpens in time for this coming season.
A children's playground is located inside the park where children can climb, swing and slide. Residents can take advantage of the walking path featuring ten separate exercise stations.
The park also features a common area with a gazebo that has been the site of village events, such as the annual Easter Egg Hunt, Village Bar-B-Que and Pumpkin Fest and the first-ever Movie Night. The village anticipates bringing back these events this year.
Hours are 10 a.m. to 7 p.m. each day. Residents can also access the park for non-profit and commercial uses. For more information, contact the village's parks and recreation commissioner, Denise Schrage, at 631-348-1133 or at dschrage@newvillageofislandia.com.
---
Photo Gallery