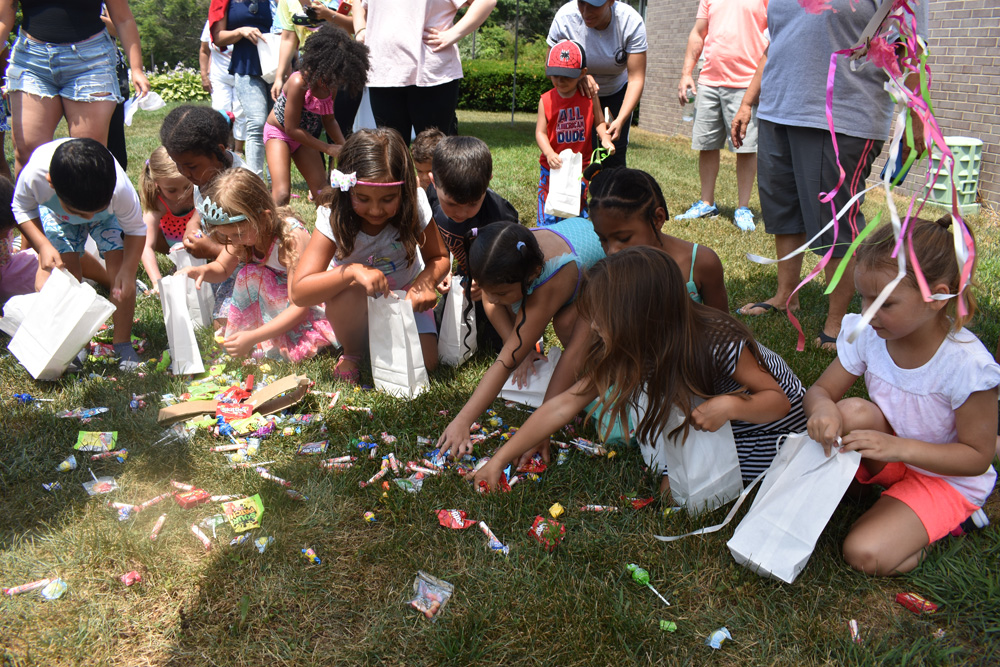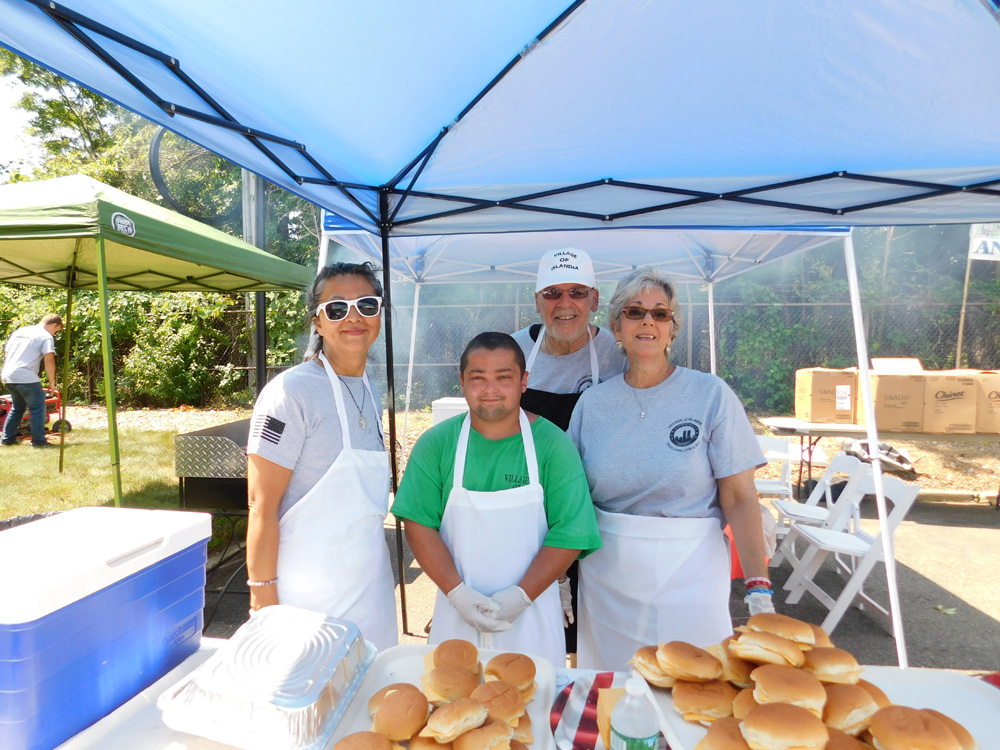 Despite the heat and humidity outside, more than 800 Islandia Village residents still managed to come out to the thirteenth Annual Bar-B-Que on July 14. Children in attendance received a free baseball-themed gift pack containing a box of Cracker Jacks and an inflatable baseball; the theme was to commemorate the recent grand opening of First Responders Memorial Ball Field.
A group comprised of Village volunteers and local Boy Scouts helped out at the event. Some of them served residents hamburgers, hot dogs, corn, salad, ice cream, soda and water, while others operated carnival games for the children.
Other activities included a water slide, hayrides, pony rides, a petting zoo, face painting, piñatas, kiddie pools and a dunk tank. As part of the entertainment, a local DJ provided music.
During the event, Mayor Allan M. Dorman held a special ceremony honoring John Corallo, Shawn Donato and Robert DellaSalle of Boy Scout Troop #252 in Ronkonkoma for the beautification projects they performed as part of their Eagle Scout projects. This included refurbishing the "little house" on the grounds of Village Hall and constructing benches at the new First Responders Memorial Ball Field.
Mayor Dorman also hosted a blueberry pie eating contest with the winner earning a blueberry pie.
---
Photo Gallery