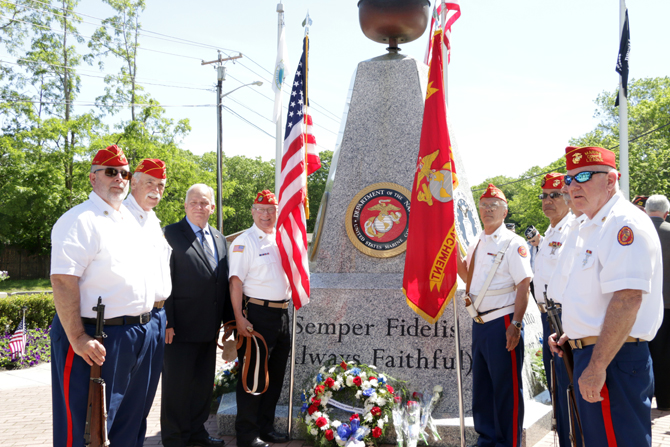 On May 27, Mayor Allan M. Dorman, Village of Islandia, joined local war veterans and elected officials in unveiling the replacement United States Marine Corps medallion that was installed in the Islandia Veterans Memorial just before the start of the village's annual Memorial Day ceremony.
The original medallion was unlawfully removed from the memorial on the night of January 15, 2017, causing significant damage to the memorial. The village is currently offering a $5,000 reward for the arrest and prosecution of those involved in this criminal act.
Mayor Dorman thanked Empire National Bank for its generous donation in assisting the village in purchasing the replacement medallion. The unveiling was followed by the village's annual Memorial Day ceremony, which featured an invocation, a recognition of the local war veterans in attendance and those who gave the greatest sacrifice and the laying of the wreaths at the memorial.