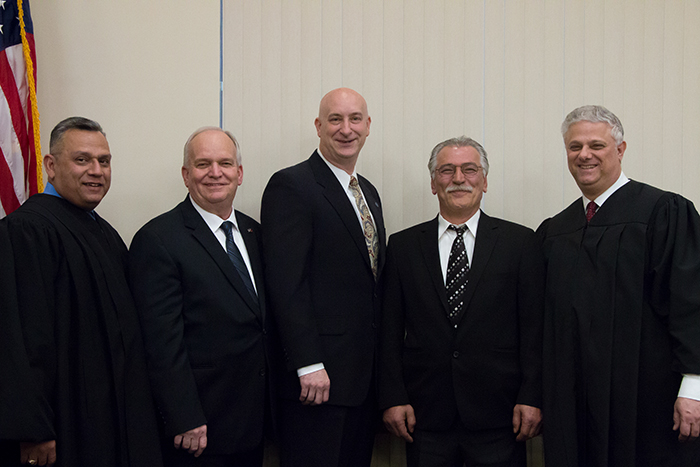 Islandia Village Mayor Allan M. Dorman and Deputy Mayor Mike Zaleski were sworn in for another term during a special ceremony on April 4. Mayor Dorman was first elected in 2005. Mr. Zaleski was elected in 2009. They were joined by Burhan Kisla, who was recently elected to his first term as Village Trustee.
On March 21, Mayor Dorman was re-elected with 66% of the vote, defeating challenger Neil Munro, 507-258. Mr. Kisla and Mr. Zaleski were the top two vote-getters in a field of four Trustee candidates, with 487 and 484 votes, respectively. They defeated incumbent Trustee Diane Olk, who had 278 votes, and challenger Mario Carbellano, who received 275 votes.
The terms for Mayor and Village Trustee are four years each.