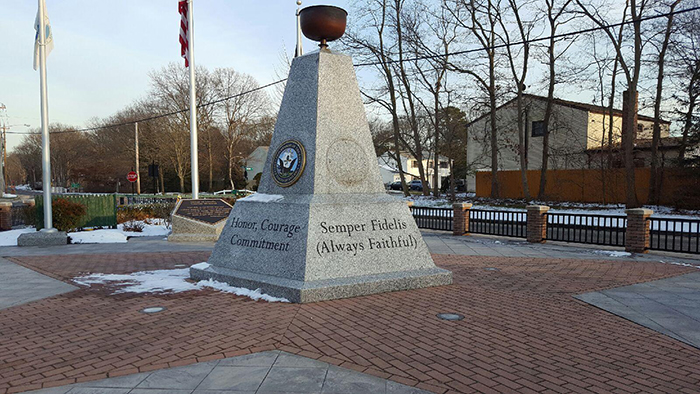 Allan M. Dorman, Mayor, Village of Islandia, has announced that a $5,000 reward is being offered for the arrest and prosecution involving the unlawful removal of the United States Marine Corps medallion from the Veterans Memorial located on Old Nichols Road and Johnson Avenue. The theft occurred on January 15 at approximately 11 p.m.
Those with information are asked to call Village Hall at (631) 348-1133 or Crime Stoppers at 1-800-220-TIPS.
---
This was reported in Newsday.