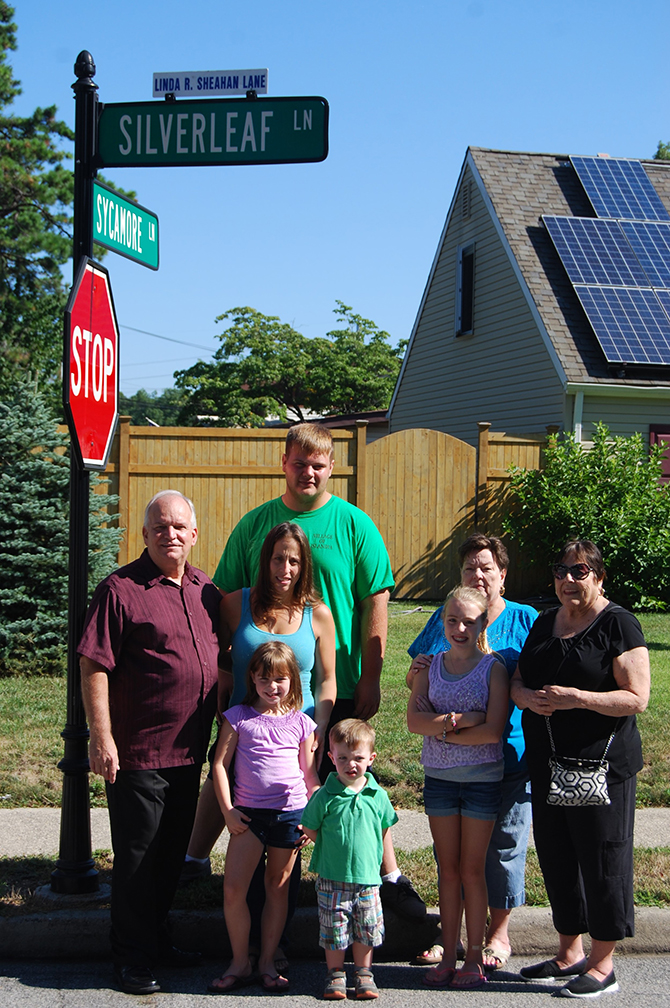 On August 12, Mayor Allan M. Dorman, Village of Islandia, invited family members of former Village Court Clerk Linda Sheahan to a special dedication ceremony in which Silverleaf Lane was renamed Linda R. Sheahan Lane in her memory.
Ms. Sheahan began working in the village in 1987. In addition to her duties as a Village Court Clerk, she worked as Deputy Village Clerk and Deputy Registrar. She was remembered for being very knowledgeable in the Building Department and her willingness to help the residents in the village. In 2008, she was diagnosed with breast cancer. She fought a long battle against the disease until her passing on July 27, 2014. Her sister, Marilyn Griffaton, currently serves as Deputy Village Clerk.
Ms. Sheahan and her husband, Dennis, lived on Silverleaf Lane for 35 years. That is where they raised their three children: twins Carrie and Kristine and their daughter Denise.
---
This was reported by Newsday and the Ronkonkoma Review.