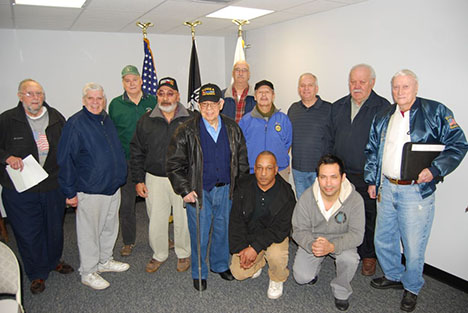 On March 30, Mayor Allan M. Dorman, a Vietnam War veteran, hosted a group of local war veterans inside the Village of Islandia Commons to announce plans for the village to establish a Veterans of Foreign Wars post. The meetings would be held inside the Islandia Chamber of Commerce's 800-square-foot meeting room inside the Village of Islandia Commons building, located on the corner of Old Nichols Road and South Bedford Avenue.
As a public service to those who served our country, the village would offer the meeting room at no charge to the VFW post. The village is looking to establish the post so local veterans would not have to travel long distances to meet with fellow veterans. In the event there is not enough room inside the Village of Islandia Commons, Mayor Dorman said, the meetings may be held inside village hall when the village board is not in session.
In order to establish a post, Mayor Dorman asked those in attendance to sign a petition and provide a copy of their DD214, which verifies their military service. Thirty-five signatures are needed to establish a VFW post.