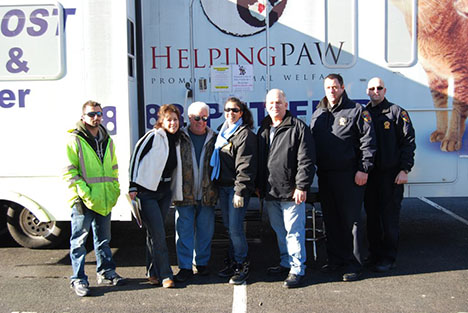 On March 9, the Village of Islandia launched its feral cat TNR (trap, neuter, return) program. Local volunteers and members of Guardians of Rescue, a nonprofit animal rescue group, helped bring in approximately 50 stray cats to Village Hall. Volunteers from Helping Paw, a nonprofit animal welfare organization based in Commack, performed alterations on the cats before bringing them back to their natural habitat.
The program was the idea of Josephine Palladino, a village resident. She expressed her concerns about the feral cat population in the village to Mayor Allan M. Dorman. Soon after meeting with Ms. Palladino, Mayor Dorman announced the launch of the program.
The village's financial support of the program also shows the village's commitment to maintaining the health and safety of these cats by reducing the cat population. According to the Humane Society, there are 50 million feral cats in existence in the United States.