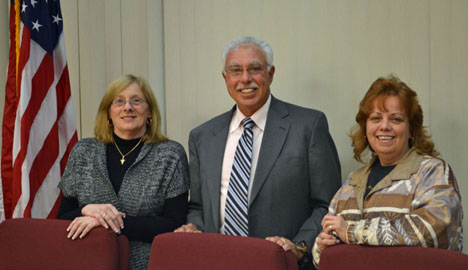 On March 15, the Village of Islandia held its elections. The village announced that Trustees Patricia Peters and Barbara Lacey and Justice Alan Wolinsky won their respective races. The elections were uncontested.
The term for a Village Trustee is four years. Ms. Peters has been a Village Trustee since 2007. In 2010, Ms. Lacey was appointed to the Village Trustee post that was vacated by Suellen Leonardo. This is the first election Ms. Lacey has won.
The term for a Village Justice is four years. Mr. Wolinsky has served at that post for 20 years.
The swearing-in ceremony will be held on April 5 at village hall.