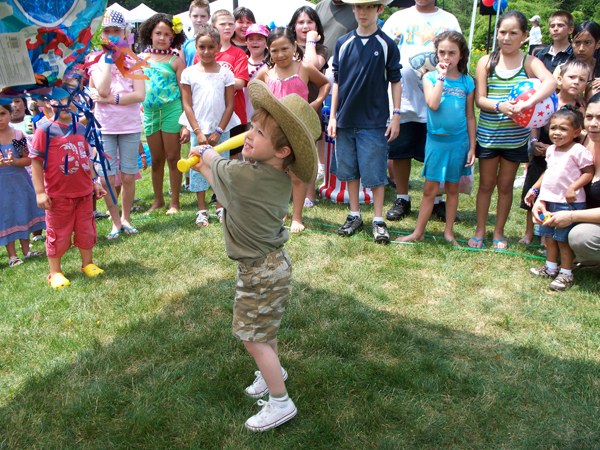 On Saturday, July 12, 2008, the Village of Islandia hosted its 3rd Annual Village of Islandia Bar-B-Que. This year's theme was "All American" red, white and blue. 629 adults and children attended.
We served hamburgers and hot dogs with all the works. Soda, water and ice cream helped to quench our thirst in the hot sun. Small pools were set up for the little ones while two misters helped to cool off the adults. There were pony rides for the children and our DWI course was set up with over 100 people signed up to participate.
Our resident DJ Robert Gerardi played patriotic songs, along with hits for all ages. The Central Islip Fire Department was on hand to teach the children about the dangers of fire. Everyone was given a patriotic t-shirt and hat, and the children received toys and water pistols to help cool them off.
---
Photo Gallery