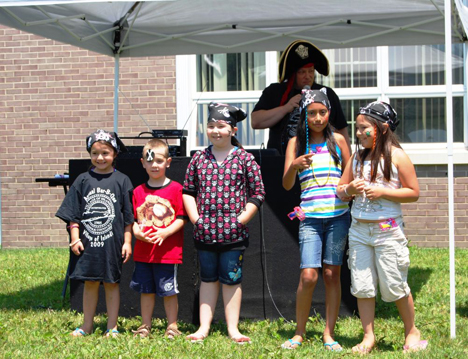 DJ Robert Gerardi (back) with some of the winners of the pirate costume contest.
July 24, 2009
Village of Islandia Celebrates Summer
with 4th Annual BBQ
The Village of Islandia hosted its 4th annual Summer Bar-B-Que on July 11 on the grounds of Village Hall. More than 800 village residents turned out for this fun-filled event.
Village employees volunteered their time cooking up hamburgers and hot dogs. Local sponsors also provided soda, bottled water and ice cream. There were a variety of activities including face painting, a petting zoo, pony rides and a pirate costume contest. The Central Islip Fire Department was on hand to offer fire prevention and fire safety tips to local residents. The village also had its peddle carts as part of its ongoing DWI Awareness Program. Music was provided by DJ and village resident Robert Gerardi.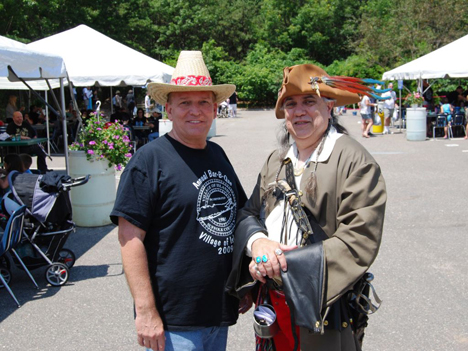 Islandia Village Mayor Allan Dorman (left) and local resident Lou Vitoro (right), a/k/a "Lawrence Red Hawk" at the 4th annual Summer Bar-B-Que.