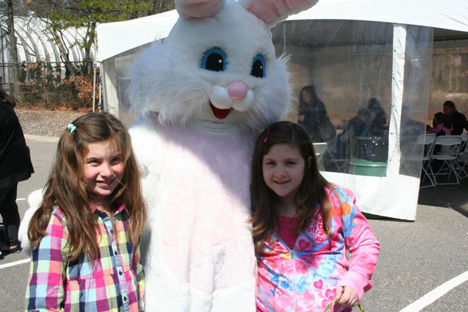 Two children pose with the Easter Bunny at the 5th Annual Easter Egg Hunt at Islandia Village Hall on March 27.
March 27, 2010
The Easter Bunny Visits Islandia Village
Children scampered the village hall grounds searching for Easter eggs during the 5th Annual Easter Egg Hunt on March 27. They also got a chance to meet the Easter Bunny and some of their favorite cartoon characters in person. Children also participated in the coloring contest, and the jellybean counting contest. Islandia's own "Singing School Bus Driver" Joe Guida came down to entertain the kids.